Warranty
Our goal at Camgear is to provide you with the highest possible level of service and support. As such we will assist you in answering any and all operational or technical support questions you may have. We warehouse virtually every possible part and component in order to provide you with all the spare parts you may need in the shortest possible time frame and as such hope to meet or exceed your support expectations.
Important Warranty Information
Camgear via warrants that all Equipment will, under proper use, be free from any defects due to materials failure or workmanship for a period of Three (3) FULL YEAR from the date of purchase by the original end-user customer (the "Warranty Period") for fluid heads, tripods, tripod systems and related accessories, and a period of ONE (1) FULL YEAR for all tripod bags and electronics.
If said Equipment fails to conform to this Warranty and the purchaser notifies Camgear or an official Camgear distributor in writing within the Warranty Period, Camgear shall, if such part is found to be defective, at our option, repair or supply a replacement part or parts without charge for labor or parts. We reserve the right to request the equipment be returned for inspection and or repair.
This warranty does NOT cover:
Damage due to

Accident or falls.
Excessive heating.
Immersion in water.
Misuse, including (but not limited to) failure to use the Equipment for its normal purpose in accordance with Camgear's instructions; or
Improper operation or maintenance of the Equipment;
Attempted repair or modification by anyone other than a properly authorized Camgear distributor or Camgear.

Cosmetic Damage
Damage due to normal wear and tear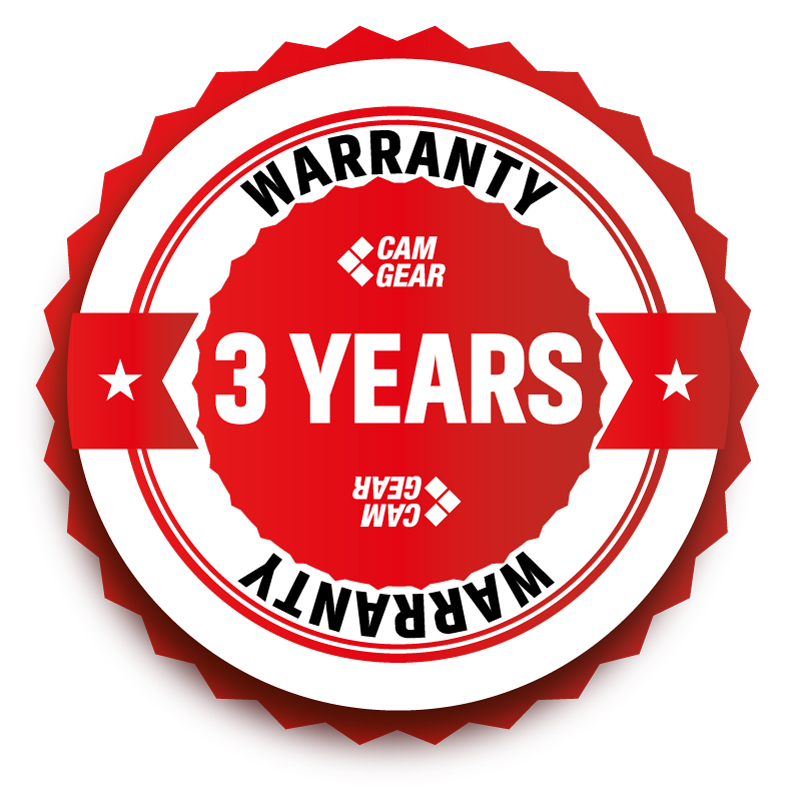 No person, including any distributor, dealer, agent or representative of Camgear is authorized to assume for Camgear any liability on its behalf or in its name.

The buyer is not entitled to reply on any representations made either orally or in writing by or on behalf of Camgear save for those made fraudulently.

The purchaser relies entirely on their own skill and judgment in determining the selection of any item of equipment for any particular purpose and Camgear will not be liable for any wrong judgment in the purchase of any items unless previously consulted.