Introducing the Elite Heads with
3S-FIX tripods
The Elite-Series heads inherit their world renowned smooth and precise drag movement from our existing range of Camgear fluid heads. Reliability, durability and convenience is what you can expect.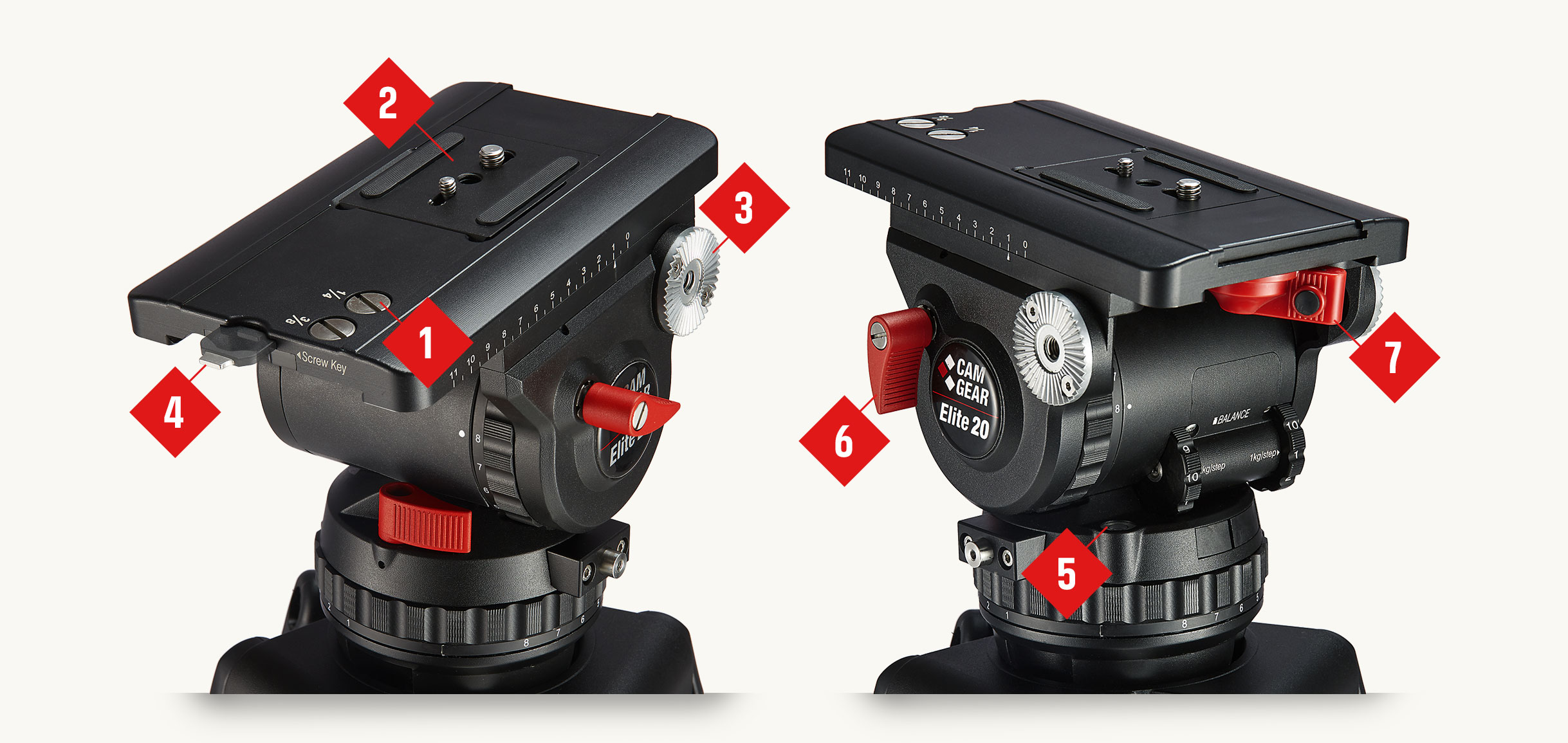 Parking Position for Spare Camera Screws
All Elite heads have a parking position for spare camera screws
Exchangeable Wedge Plate
The Elite wedge plates are exchangeable with Sachtler Touch & Go plates.
Exchangeable Pan Bar Rosette
All Elite heads have an exchangeable aluminum pan bar rosette which ensures fast replacement when a rosette is worn.
Hidden Screw Key
The (patented) hidden screw key is smartly inserted into the front of the sliding plate.
Illuminated Touch Bubble
All Elite heads are equipped with a pressure activated Self-Illuminated Touch Bubble
Tilt Brake Knob
Manufactured from hardened aluminum for superior durability. Angle adjustable for operator preference.
Our New Quick Release Knob
An entirely new and robust design, engineered for unequalled reliability and ease of use.
Patented Single or Dual Counterbalance Adjusting System
With our Elite-Series we took our super reliable step counterbalance mechanism to new heights of robustness and refinement. Our patented dual wheel counterbalance system efficiently reduces the gap between each step, so much so that we have achieved virtual perfect seamless balance. This means you can achieve almost instantly and repeatedly the most accurate and precise camera balance position available in the world today.
Discover Elite-Series Tripod Systems